Emu Valley Newsletter – September 2023
Date:

10th October 2023

author:

Neet
AROUND THE GARDEN
It looks as though the call last month for an early Spring was pretty much on the money. A lot of lovely colours throughout the garden, but with much more to come, so please don't think you are missing out.
While the garden remains closed to the public due to major renovations, the outdoor crew are taking full advantage of being able to make extra noise on the tools and are kicking goals. We have priority to have the garden looking it's best for the upcoming Rhododendron conference as well as our Spring Festival in October, and we are all doing as much as we can every day that we are here. There has been no slacking off just because the gates are closed, and soon enough you will all be able to see the effort that has gone into the last few weeks (which feels like months).
To read more and see all the colourful rhododendron pictures please download the newsletter.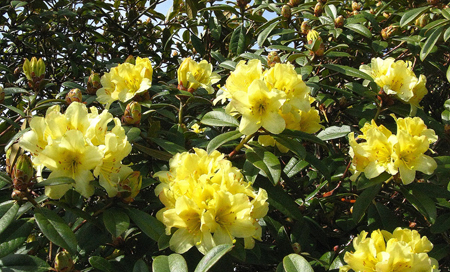 Latest Newsletters
SATURDAY 18th November 2pm. ARSV tea room, Dandenong Ranges Botanic Gardens, The Georgian Rd, Olinda