Emu Valley Newsletter – February 2021
Date:

8th February 2021

author:

Neet
AROUND THE GARDEN
While the summer rain has been kind to us this year, the lakes have now stopped flowing into each other. (This is normal for summer here at EVRG so please don't panic when reading this). This does however highlight the importance of the need of a continual water source, be it more tanks to store extra water during the wet winter months or drilling to add a bore pump. These are all ideas we must take into consideration now. With the exciting news of cameras soon to be placed into lake Grebe to live-stream our very special platypus, I feel that maintaining a healthy water level all year round is now paramount along with obviously keeping our plants alive and well without the added stress of water levels or the lack of. If anyone has any thoughts or suggestions on extra water and/or storage, then please feel free to contact us, would love to hear from you ?.
Irrigation – a lot of time has been spent on the irrigation system of late. Every day that I am in, I spend a few hours on different sections making sure drippers are working and sprinkler heads are spinning and no blow outs etc. The nursery area is all on timers and the plants are thriving. There has been a lot of adjusting as plants have now obviously grown since the original up stands went in. It's just a matter of getting around everything to maintain the clearance that the irrigation requires. 
To read more of what is happening in EVR Gardens please download their newsletter.
Latest Newsletters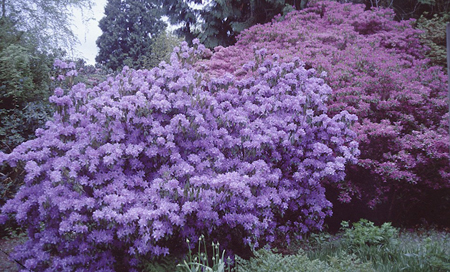 MORE