Emu valley Newsletter – August 2023
Date:

6th August 2023

author:

Neet
AROUND THE GARDEN
Welcome to the last month of winter.....my least favourite time of the year as I am a cold blooded creature and I need the sun to function, however there are still plenty of things ticking along nicely so nothing to be too concerned about.
It looks to me as though Spring is coming early, despite the icy breeze that's still blowing. Flowering plums are out, our big leaf rhododendrons have been flowering for the last few weeks but are all at staggered stages with plenty more yet to bloom, along with many Spring flowering bulbs. We had an exceptionally wet June but overall has been a mild Winter. Having said that, the wet month didn't allow us to spray as many applications of mancozeb for petal blight as I would have liked.
Please download the newsletter to read read of article and find out what going on at Emu Valley Rhododendron Gardens at the moment.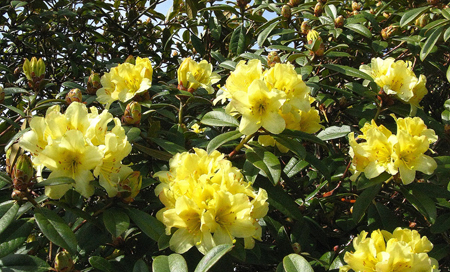 Latest Newsletters
SATURDAY 18th November 2pm. ARSV tea room, Dandenong Ranges Botanic Gardens, The Georgian Rd, Olinda