ARS Victoria Newsletter – April 2020
Date:

13th April 2020

author:

Francis Crome
THE "TSCHONOSKII" RHODODENDRONS
Our attraction to rhododendrons and allied plants is surely their spectacular flowers but there are many species that are not magnificent flowerers nor spectacular plants. They may thus be of limited horticultural interest but are, nonetheless, fascinating in their own right. One such group is the "tschonoskii alliance" a group of Tsutsui azaleas from Japan, Korea and neighboring Russia which includes R. tschonoskii R. tsusiophyllum, R. trinerve and R. tetramerum.
These are all small shrubs that grow on wooded mountain sides as well as on exposed rocky sites and cliffs. They bear very small white flowers and have small leaves.
As usual, the naming and taxonomy is open to argument. Davidian treats R. trinerve as a subspecies of tschonoskii, and makes no mention of R. tetramerum while Cox's Encyclopedia of Rhododendron Species only mentions R. tschonoskii and R. tsusiophyllum. The Plant List includes all as species with unresolved names.
To read more of the interesting article and other information download the newsletter.
LATEST NEWSLETTERS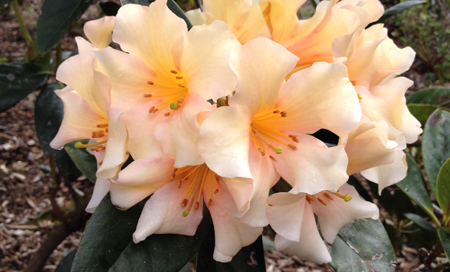 MORE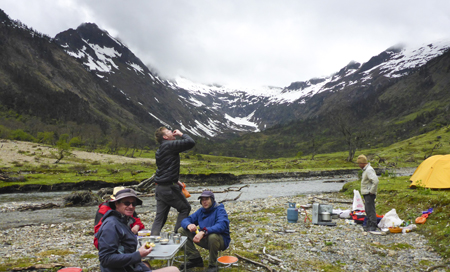 Postponed due to Covid-19 November 2021, Upper Burnie, Tasmania