ARS South Australia Newsletter – August 2019
Date:

15th August 2019

author:

Milton Bowman
TALES FROM FOREST LODGE
The last month has been a busy one with garden cleanups and pruning but things are looking neater and we are ready for Spring. Many bulbs are either shooting up or flowering and the jonquils are lovely. Camellias are starting to flower and we are having quite a few blooms for the first time. One in particular had not flowered, and I thought that it was a seedling of a white type. It has now
surprised us by producing lovely red blooms with a central boss of yellow stamens. Clearly I had the wrong identity and it reinforces the need for me not to rely on memory and instead to permanently label things. The best permanent label for us is the soft aluminium labels that can be inscribed with a biro or a sharp point and then tied onto the plant with copper wire. The only trick is to ensure that the tie is not too tight because twigs grow into branches with a little bit of time and there is the risk of strangling the limb.
Christmas Cheer is just starting to bloom, Sir Robert Peel is doing the same, and Seta is covered with pink flowers and is a lovely sight. Many other rhododendrons are full of buds and we are waiting for October when the Borders should be a picture.
To Read more articles download the newsletter
LATEST NEWSLETTERS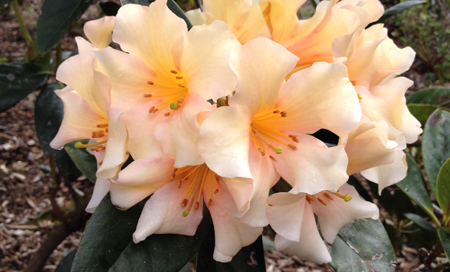 MORE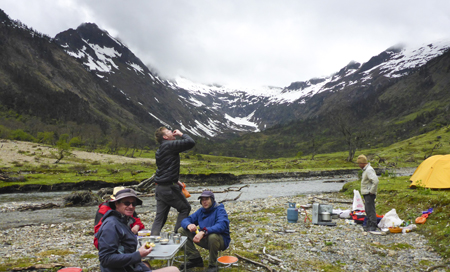 5-7 November 2020, Upper Burnie, Tasmania