Emu Valley Newsletter – September 2021
Date:

20th September 2021

author:

Maurie Kupsch
RHODODENDRON DELAVAYI
Rhododendron arboreum ssp. delavayi could be said to be the Chinese counterpart of the magnificent Himalayan R. arboreum, as it has a wide distribution, from Meghalaya and Arunachal Pradesh to India, Burma, Yunnan, Guizhou and Thailand. The bright crimson scarlet well-formed trusses are typical of R. arboreum.
The Abbe Delavay discovered it in 1883 in western Yunnan. It was introduced a year latter to France then to England in 1889. Many other plant hunters introduced it over the next few years and this may explain the variation of flower colour and shape, leaf colour and more or less spongy indumentum that we have noticed in the plants we have in our collection at Emu Valley. The best forms have the thick spongy whitish indumentum on the underside of the dark green leaves.
The bright crimson-scarlet flowers are produced in abundance late August early September and contrast beautifully with the dark green lanceolate leaves. At Emu Valley you can inspect this rhododendron along the Noel Sullivan Walk in Burma, Yunnan and down near the rockery near Thailand.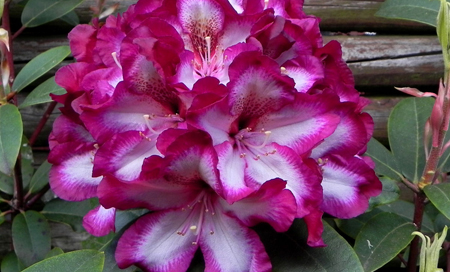 Latest Newsletters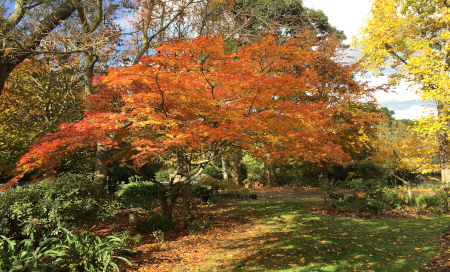 Saturday 23rd April 10am -3pm, Emu Valley Rhododendron Gardens, 55 Breffney Rd, Romaine, Tasmania