Emu Valley Newsletter – March 2022
Date:

23rd March 2022

author:

Neet
AROUND THE GARDEN
Autumn is here and I've already started snapping photographs of the changing colours in the garden and very much looking forward to the weeks ahead. For those who are able to visit, plenty of time to organise a day trip, so pack a picnic and bring the camera—you won't be disappointed.
We always have heaps going on in the garden and the month that's just gone has been no exception. Here is a brief update and also what is to come.
The last section of the irrigation has now been installed and officially all wired up and on the app,which I can access from my phone wherever I may be. For example the other night it started raining fairly steadily so with one touch of a button, I was able to switch off the watering schedule that was due to start watering at 10pm. So easy! It saves on water as well as over-watering. There will always be ongoing maintenance but it's just like everything else and is now part of the outdoor routine upkeep.
Due to regular rain/showers/and now consistent irrigation, everything has grown at least a foot long- er than normal for summer, so there is plenty of selective pruning taking place and a lot more to fol- low. We are making a concerted effort to chip where possible and add it back to the garden as mulch....
To read more please download the newsletter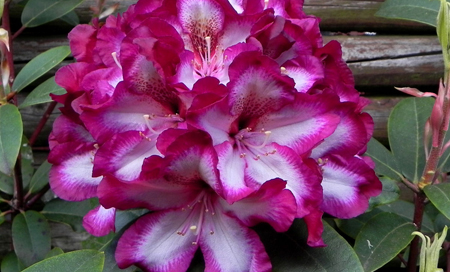 Latest Newsletters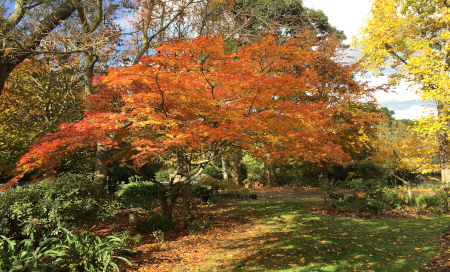 Saturday 23rd April 10am -3pm, Emu Valley Rhododendron Gardens, 55 Breffney Rd, Romaine, Tasmania