Emu Valley Newsletter – March 2021
Date:

21st March 2021

author:

Neet
AROUND THE GARDEN
As summer comes to an end (what summer I hear many of you say), there has still been plenty to do around the garden and with ongoing jobs, there is always a need for more volunteers. Not everyone was born with a green thumb, but the tasks in which we are needing more hands-on with, involves things like brush cutting, track maintenance, new ideas for landscaping, retaining walls and gabion
basket making. Then of course there's the weeding and upkeep of the overall garden. If there is a particular spot or country that you love to visit and think that you might have a bit of spare time every now and then, we would love to hear from you.
Here's some exciting news that has been in the pipeline since July 2019, and now I would like to let you all know that we have been lucky enough to receive a donation which will add extra interest as well as colour to our Japanese section this coming season. Vice-President of Camellia Ark Inc – Neil Mitchell offered EVRG a chance to grow and display rare and important cultivars of camellias as well as other related genera. The mission of Camellia Ark is "..to conserve, for Australian gardens, rare and endangered species and cultivars of the genus Camellia and other plants of the family Theaceae."
To read more on what happening at EVRG please download their newsletter.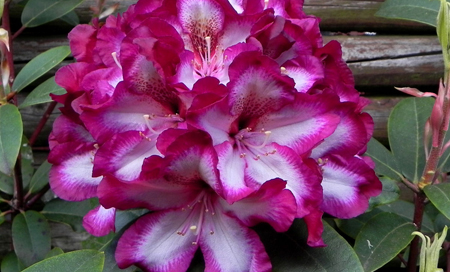 Latest Newsletters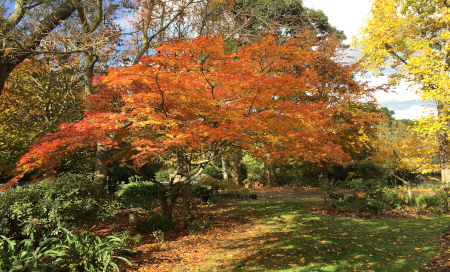 Saturday 23rd April 10am -3pm, Emu Valley Rhododendron Gardens, 55 Breffney Rd, Romaine, Tasmania