Emu Valley Newsletter – July 2022
Date:

27th June 2022

author:

Neet
AROUND THE GARDEN
I hope you are gently settling into Winter and it hasn't come as too much of a sudden shock for you all. If you're anything like me, which is like a cold blooded snake in desperate need of chasing the sun, and unable to be productive outside, then I'm feeling your pain. But as you know, there are always plenty of jobs to be done, it's just a matter of prioritising and following the sunshine where ever possible.
As mentioned in the previous newsletter, hand rails and signage are now in place and completed over at our pretty amazing Abies densa. This beauty growing near the new path is one of the highlights in our Garden, and we think it's pretty important to be able to look and not touch or feel the need to take the stunning blue cones that it produces. Sadly we have needed to add signs asking for this not to happen. Take as many photographs as you like, but please don't take the cones.
Moon gate update - there is a lot happening with the moon gate both at the garden as well as off site. The slab has been poured and now people can see where it will take place just below the wisteria walkway. See photo below. The actual moon gate frame work is being made off site at a volunteers home workshop and will shortly be transported to the garden in pieces. My resources tell me that it's coming along well and is looking amazing. Keep up the great work guys!
To read more from Emu Valley please download their newsletter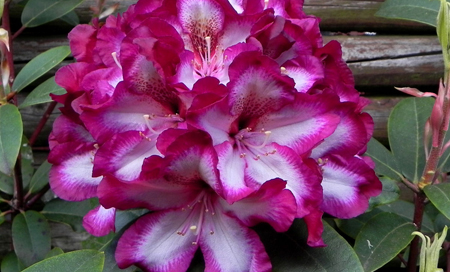 Latest Newsletters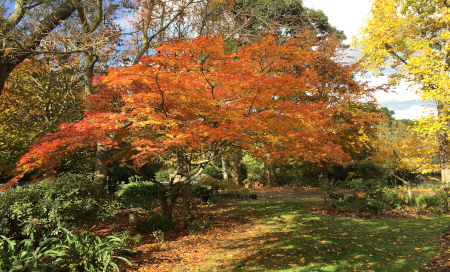 Saturday 23rd April 10am -3pm, Emu Valley Rhododendron Gardens, 55 Breffney Rd, Romaine, Tasmania