Emu Valley Newsletter – February 2022
Date:

23rd March 2022

author:

Maurie Kupsch
RHODODENDRON NERIIFLORUM SSP. PHAEDROPUM
Early in its life this plant was known as R. phaedropum but has now become a subspecies of R. neriiflorum. This ssp. differs from R. neriiflorum in the variety of flower colour and usually longer leaves.
The plant was discovered by Farrer in May 1920 north-east Myanmar (Upper Burma.) Later it was found by him and other plant hunters growing in south Tibet, on the Myanmar-Tibet border, Assam and in Bhutan growing in mixed forests, alpine woodland and in thickets on cliffs. It was introduced by Kingdon-Ward in 1922 and two forms are in cultivation, one with very narrow lanceolate leaves, the other with large broad oblong or oblanceolate leaves.
Our plants at Emu Valley are the first form with crimson tubular-campanulate flowers, but the flowers of ssp. phaedropum can be either crimson, scarlet, salmon-rose, tawny- orange or straw-yellow. These plants can be seen growing in our Tibet area, and in Bhutan and Assam along the Noel Sullivan Walk in late October early November.
To read what is happening at Emu Valley please download the newsletter.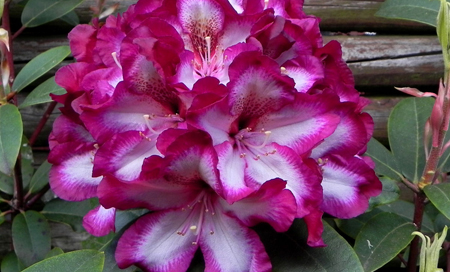 Latest Newsletters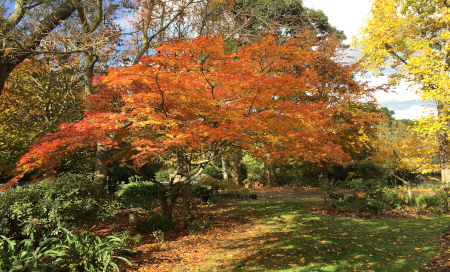 Saturday 23rd April 10am -3pm, Emu Valley Rhododendron Gardens, 55 Breffney Rd, Romaine, Tasmania