Emu Valley Newsletter – August 2022
Date:

5th August 2022

author:

Maurie Kupsch
RHODODENDRON TSARIENSE
Rhododendron tsariense was first discovered by R. E. Cooper in June 1915 at Pumthang, in Bhutan—later by Ludlow and Sherriff in south Tibet, and Kingdon Ward found it in Assam in 1938. In each case growing on rocky hill sides and in rhododendron and conifer forests.
There are two forms usually found in cultivation: a compact rounded shrub up to half a meter high and wide, and a broadly upright shrub to 1.5 meters high. The small leathery leaves are elliptic or oblong-elliptic, upper surface dark green (the young leaves are covered with tomentum), under side is covered with a thick woolly, rust-coloured or cinnamon indumentum making a very attractive plant when the white, pink or white tinged pink flowers with or without red spots appear in mid. October. It's a shrub which lends itself to being planted at eye level to view the delightful indumentum.
Our plants at Emu Valley are growing in the Bhutan section of the garden. If you wish to see them, a walk along the middle road is needed, just past a delightful stand of R. maddeni pink form on the left side.
To read more about the activities and projects at Emu Vally please download their newsletter.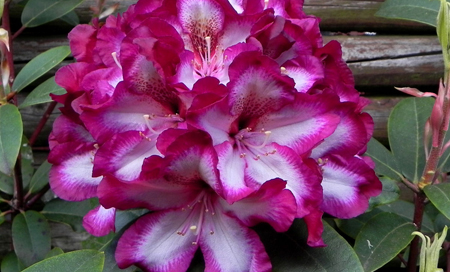 Latest Newsletters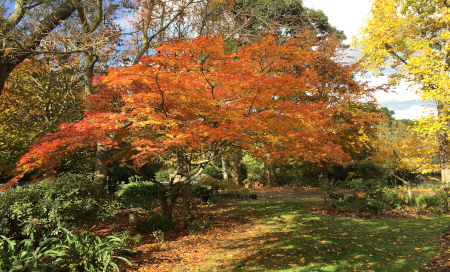 Saturday 23rd April 10am -3pm, Emu Valley Rhododendron Gardens, 55 Breffney Rd, Romaine, Tasmania