ARS Victoria Newsletter – June 2021
Date:

5th July 2021

author:

Prue Crome
SUCCESSION PLANTING AT DRBG
The National Rhododendron Gardens (NRG) in Olinda (now DRBG) was established by ARSV in the 1960's with the majority of the Asiatics Rhododendron plantings occurring between 1960-1980's. Many of the rhododendrons have survived with little recent horticultural attention, a devastating 10-year drought and are now senescent. The active ARSV members have been seeing the decline of many of these plants in the gardens and are concerned that this very comprehensive collection will be lost to ARSV members and future generations.
As the NRG are now a Botanic Gardens, the rhododendron collection is an important component of the many other exotic plants eg. Camellia, Magnolia, Acer and numerous other genera, that form the backbone of a quality Cool Climate Botanic Garden, not suitable for Melbourne or Cranbourne Botanic Gardens.
There is little chance for replacement of these rhododendron species or hybrids, given collection restrictions and quarantine protocols world-wide. This has prompted a propagation program by the ARSV to ensure there is a succession plan for the vast rhododendron collection in Olinda.
To read this article and the other interesting ARSV happenings please download the newsletter.
Latest Newsletters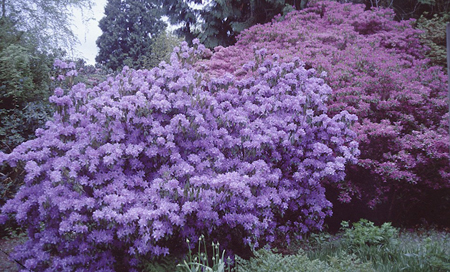 MORE