ARS Victoria Newsletter – February 2022
Date:

23rd March 2022

author:

John O'Hara
RHODODENDRON SEED PROPAGATION
This topic is on propagating the seeds on a Rhododendron maddenii x R. cinnabarinum and what medium to use, and how they might fair.
The presence of R. maddenii in the cross should make the plant somewhat more heat tolerant and probably give more vigour than R. cinnabarinum itself. The problem for us at the Dandenong Ranges Botanic Garden
(DRBG) with R. cinnabarinum is that it is a very sickly plant, well known both here and overseas to suffer from rust and other fungal diseases. If grown well, and when in flower, it is a pretty plant that may well be worth a try.
In terms of growing from seed, it may well be worth bagging some seed capsules just to be sure. But, generally the seed capsules open partially first and leave enough seeds still in the capsule for there to be more than enough to grow all that you want without the need to bag.
The very fine dust like seed is best sown fresh by spreading on the surface of either wet peat, or better still, shredded sphagnum moss (I steal the kitchen blender and blitz the sphagnum). You can either mist the seed or soak the peat or sphagnum moss and let the receding water draw the seed into close contact with the medium...
To read more please download the newsletter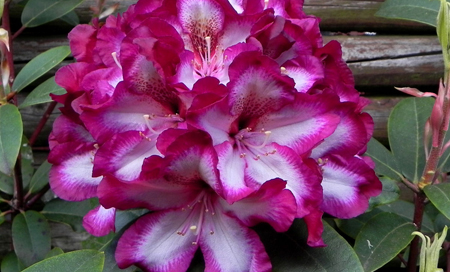 Latest Newsletters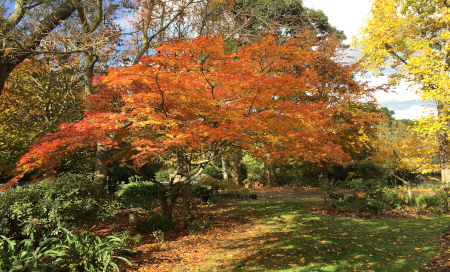 Saturday 23rd April 10am -3pm, Emu Valley Rhododendron Gardens, 55 Breffney Rd, Romaine, Tasmania