ARS Victoria Newsletter – April 2021
Date:

17th April 2021

author:

Richard Florey
RHODODENDRON EMASCULUM
One of my favourite rhododendrons is R. Emasculum (Seed parent x Pollen parent) R. ciliatum x R. dauricum. It stands at 3m tall and receives a good trim back to 2m every couple of years and is planted close to the lounge room window for spectacular viewing for around three weeks.
It is the earliest of all the spring rhododendrons to flower. It is petite with its small but broad funnel-shaped and unmarked pale purple flowers to the front and vivid reddish-purple to the back, a lepidote with brown scaling, and has no stamens. It has one to three flowers held in each truss. The leaves are elliptic and glossy dark green, and as a shrub, has an upright, open and twiggy growth habit.
Around the time I first learnt how to propagate rhododendron cuttings at an Australian Rhododendron Society workshop held at the DRBG, I also heard that the R. Emasculum at the George Tindale Memorial Gardens had died, and I was then informed by a member of that garden that it was Ruth Tindale's favourite rhododendron. I took on my first challenge to propagate eight cuttings, of which I later donated four to the garden. During the Covid-19 lockdown restriction, it was taken to a member's home be nurtured. At the time of writing this, I have not yet heard about their growth success, whilst two of mine did not survive, the other two are growing well.
To read all the current happenings with ARS Victoria please download their newsletter. Also check out the Instagram and Facebook pages of the ARS
Latest Newsletters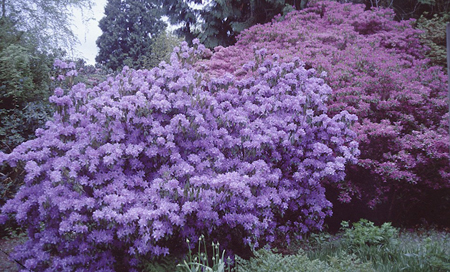 MORE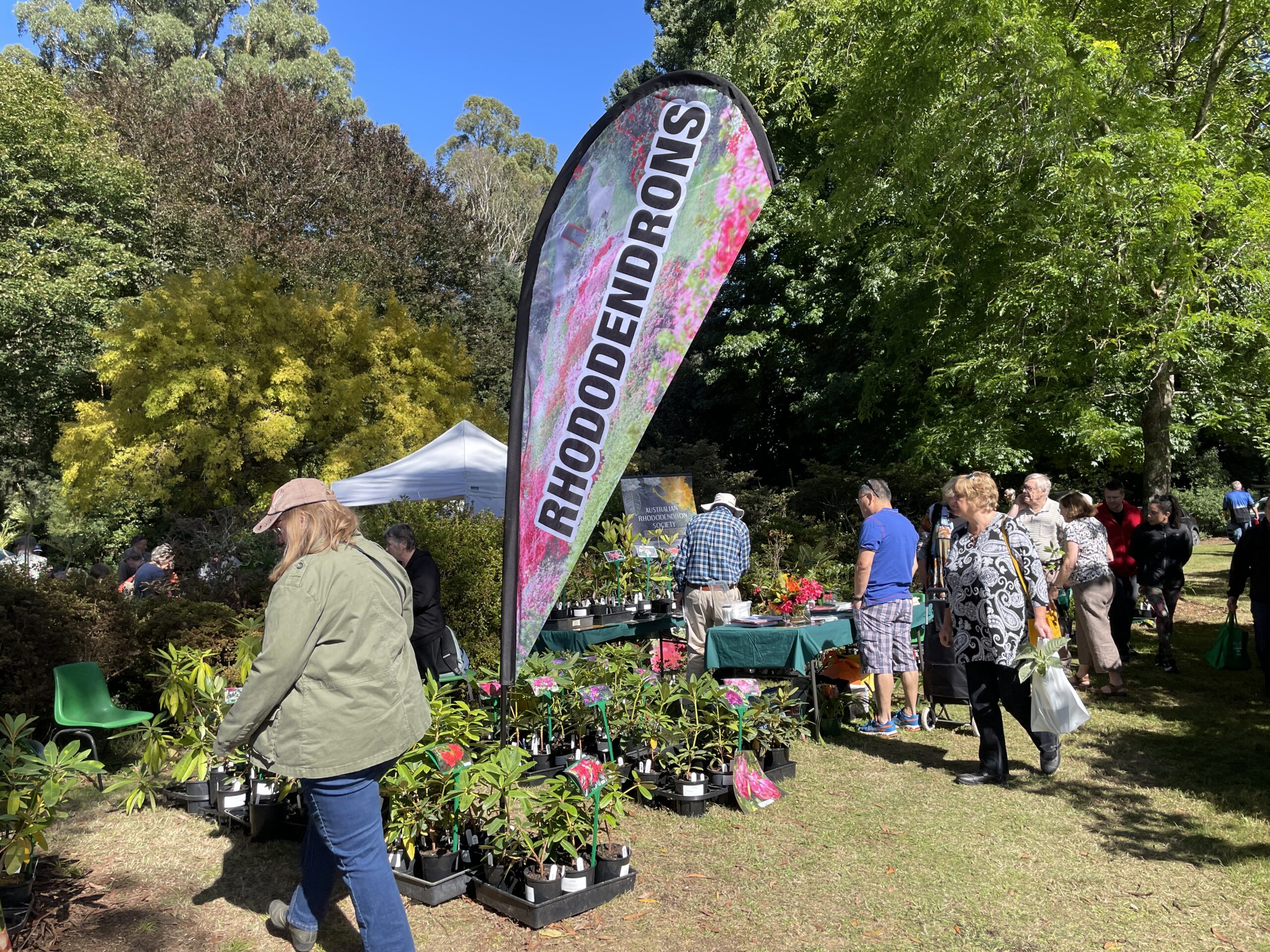 Saturday 2nd October 10am -4pm, Dandenong Ranges Botanic Gardens The Georgian Road, Olinda, Vic 3788