ARS Tasmania Newsletter – May 2021
Date:

2nd June 2021

author:

Jenny Skinner
IN MY (ADOPTED) GARDEN
This time last year I featured the flowering of the many Calluna vulgaris (Scotch heather) cultivars in a large bed wholly dedicated to this plant. These were all single flowered cultivars but a few weeks ago, we came across two more rather special ones growing elsewhere in the garden. Both are double flowered cultivars, one white and one pale pink. The white double is 'Kinlochruel', a lovely evocative Scottish name and the double pink is the somewhat less romantically named 'Peter Sparkes'. One of the single purples is also putting on a good show on the slope below the house, where it has obviously spread very successfully over the years and makes a colourful and hardy ground cover.
Another discovery made lately was the identification of a very vigorous climbing plant, Kadsura japonica, that had previously either not flowered or we'd just not noticed it. It has a small creamy white magnolia-like flower followed by red berries. It was originally planted as the variegated form but the plant has now predominately lost this variegation. While doing a review of one of beds last week I came across a climber that I'd originally identified as Jasminum beesianum but looking at the leaf I realised it couldn't be that species. This one has a pinnate leaf and although it's not flowering at the moment, I had taken a photo last December and this confirmed it as Jasminum x stephanense, interesting on account of it being the only known jasmine hybrid. It grows with the parents (J. beesianum and J. officinale) in the wild in Yunnan and has a lovely pale pink fragrant flower.
To read more from ARS Tasmania please download their newsletter.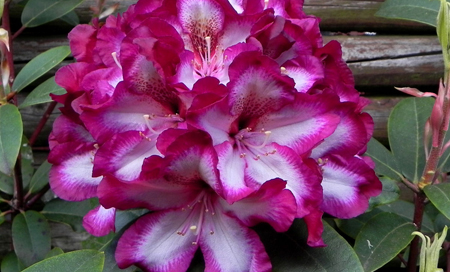 Latest Newsletters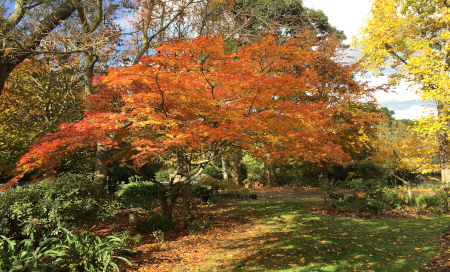 Saturday 23rd April 10am -3pm, Emu Valley Rhododendron Gardens, 55 Breffney Rd, Romaine, Tasmania