ARS Tasmania Newsletter – July 2020
Date:

3rd July 2020

author:

Jenny Skinner
IN MY (ADOPTED) GARDEN
When I thought what to write about this month I realised that it was mostly the same as this time last year, so if you think you've seen it before, you probably have! But I will start with something completely different.
Ken has very kindly allowed me to compare some of his old photos of the garden with some taken recently. Although in one case his photo was taken when the deciduous trees were all in leaf, and in mine it's in winter, I think the comparison is still plainly there. First are photos of the rockery beds looking west towards the house from the big lawn. These beds were painstakingly assembled with gorgeous rocks that are now covered in the wetter months with an amazing array of lichens and mosses - little gardens in themselves. Most of the alpine plants that were originally there have gone to plant heaven allowing new plantings to be established (in progress). The two prostrate plants cascading over the front edges of both beds are our Tasmanian endemic conifer, the strawberry or creeping pine, whose raspberry-like female cones are a wonderful sight in winter and a juniper, Juniperus conferta, that is hell to weed because of its extremely prickly foliage. Ken's photo is from the mid to late 80's. In the second set of photos we are looking at the 'waterfall' bed, meticulously mapped by Lesley and originally containing all manner of tiny treasures.
To read more about the Gillanders garden and other articles please download the newsletter.
LATEST NEWSLETTERS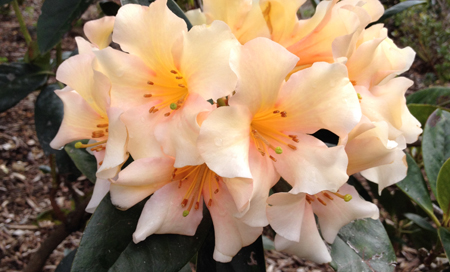 MORE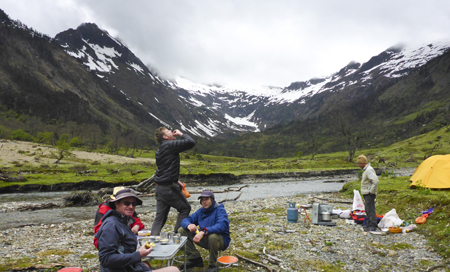 Postponed due to Covid-19 November 2021, Upper Burnie, Tasmania