ARS Tasmania Newsletter – August 2020
Date:

12th August 2020

author:

Jenny Skinner
IN MY (ADOPTED) GARDEN
This month I intended to write about all the yellow in the garden at the moment. The first Narcissus cyclamineus, Rhododendron chrysodoron, the gorgeous spidery witch hazel Hamamelis mollis 'Pallida', Chimonanthus praecox with its almost transparent pale yellow petals, the rare Agapetes flava, and an early Mahonia ilicifolia. But then when I saw the photo of the Sophora molloyi 'Dragons Gold' I got side- tracked off onto what turned out to be a fascinating journey.
A few years ago Ken was given a seedling of a very special Sophora, S. toromiro, a tree endemic to the Easter Islands. Due to devastating deforestation on the island, by the 1960's this species was recorded as extinct in the wild. The last surviving wild Toromiro tree grew in a crater, protected from introduced livestock by rock screens. The islanders were "watching the growth of the tree, waiting for the right moment to cut it down and turn it into statuettes". It has only survived as scattered individuals in botanical gardens and private collections.
The stock currently in cultivation in Europe is derived from seed collected by Thor Heyerdahl in 1958 from this last remaining wild tree. It has now received a new lease on life thanks to a global, collaborative conservation project between the Royal Botanic Gardens Victoria and Montreal Botanic Garden, Canada. Kew Gardens and the Goteborg BG, Sweden also have plants grown from wild seed as do a number of Chilean arboreta and private gardens. DNA studies are now being carried out to determine species authenticity and genetic diversity.
To read more of this fascinating article and other stories please download their newsletter.
LATEST NEWSLETTERS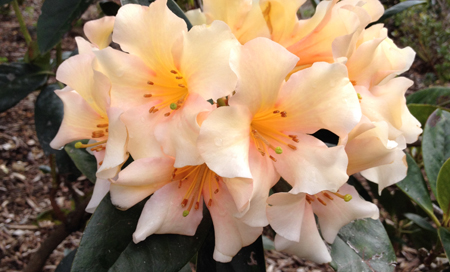 MORE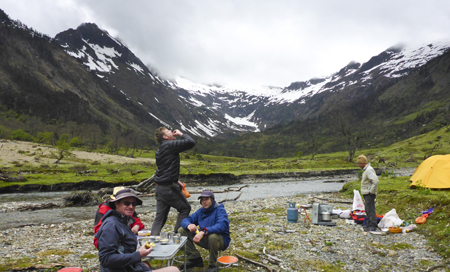 Postponed due to Covid-19 November 2021, Upper Burnie, Tasmania