Emu Valley Newsletter – July 2019
Date:

1st July 2019

author:

Maurie Kuscph
RHOHODENDRON SIMIARUM
The Subsection Argyrophylla has quite a wide distribution, ranging from central China, Tibet to Taiwan with one member, R. simiarum, growing in the southeastern corner of China.
B. C. Henry discovered R. simiarum in May 1883 at Lofaushan, Guangdong. It was given the name R. fordii that is now a synonym of R. simiarum. It was reintroduced by John Patrick in 1971 from Hong Kong where it was found to be growing on rocky cliffs and on the margins of forests.
R. simiarum can grow to 6m in the wild depending on conditions but I expect no more than 1.5-2m at Emu Valley where it has formed a low shrub with thick obovate leaves. The upper surface has traces of tomentum while the undersurface has a thin plastered indumentum usually whitish in colour. The flowers are funnel-campanulate and pink in colour with a few rose spots and no nectar pouches at the base. At Emu Valley you can find this slow growing species on the left hand side of the road as it turns toward the Japanese teahouse car park.
To read more download the newsletter.
LATEST NEWSLETTERS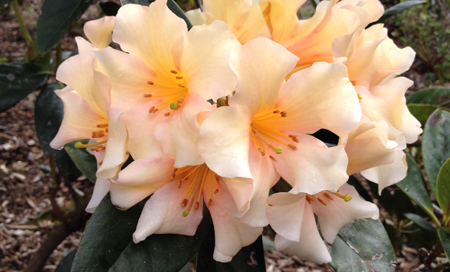 MORE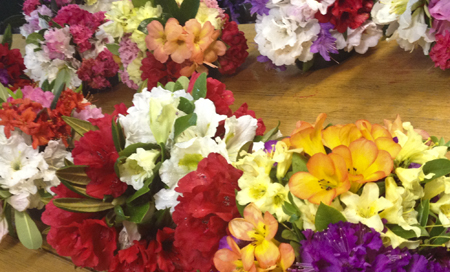 Saturday 26th October 10am -4pm, Dandenong Ranges Botanic Gardens The Georgian Road, Olinda, Vic 3788