Emu Valley Newsletter – December 2016
Date:

4th December 2016

author:

Maurie Kupsch
RHODODENDRON STAMINEUM

On one of the many trips to the garden of the late Bob Malone, when he was at Lapoinya in Tasmania,an unusual plant caught my attention. It had white strap-like flowers with a yellow blotch at the base and extremely long stamens—the name tag read R. stamineum. Many years were to go by
before we were able to acquire some cuttings but now we have some fine plants flowering well, covering the bush with unique flowers in late November.
Wilson first introduced Rhododendron stamineum to western gardens in 1900 from Hupeh, flowering fourteen years later. He introduced it again from Sichuan in 1910, with other collectors finding it growing in Kweichow, Hunan Anhwei and Kwangsi.
To read more of this and other articles see the newsletter
LATEST NEWSLETTERS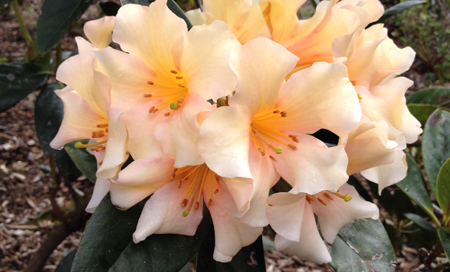 MORE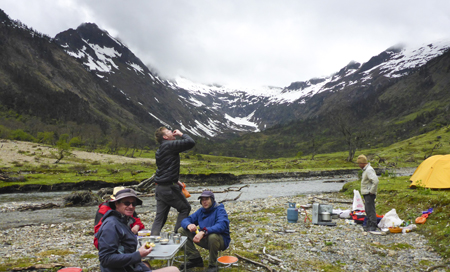 5-7 November 2020, Upper Burnie, Tasmania