ARS Victoria Newsletter – June 2018
Date:

8th June 2018

author:

Tex Moon
THE GLOBAL RHODODENDRON CONSERVATION CONSORTIUM 16 - 19 April 2018
ARSV has been active in developing a society role in Rhododendron conservation and is focussed on ensuring we do not lose from Australian collections the many species that are becoming threatened in the wild world-wide. A major step was made in that direction when Tex Moon from Parks Victoria (photo below 1st on left) was invited to the global Rhododendron consortium meeting this year. The following is Tex's report on the workshop.
April this year I was lucky enough to be invited to a workshop held in Upperville, Virginia, USA. The aim of the workshop was to develop a methodology for the conservation of Rhododendron taxa using a global consortium approach. The workshop was sponsored and hosted by the Oak Springs Garden Foundation, Upperville Virginia and was facilitated by Botanic Gardens Conservation International (BGCI). It brought together representatives from around the world who manage significant Rhododendron collections and also representatives from 'centres of diversity' of Rhododendron (including India, Nepal, China, Indonesia and Papua New Guinea).
The outcome of the workshop is a global network approach to:
• avoid all Rhododendron taxon extinctions through integrated conservation (ex situ and in situ conservation) and
• to improve the conservation status of rare and threatened Rhododendron taxa in their countries of origin.
To read more of this and other informative articles download the newsletter.
LATEST NEWSLETTERS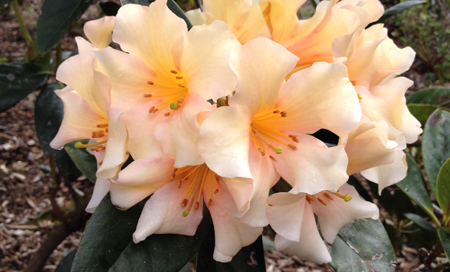 MORE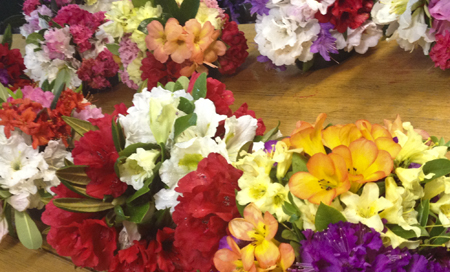 Saturday 26th October 10am -4pm, Dandenong Ranges Botanic Gardens The Georgian Road, Olinda, Vic 3788