ARS Victoria Newsletter – June 2017
Date:

2nd June 2017

author:

Andrew Rouse
NQ SURVEYS UPDATE
The project to recollect R. viriosum and R. lochiae from north Queensland peaks is progressing well. Collecting and surveying has recommenced in the 'dry season', with the Australian Tropical Herbarium team visiting the Coast Range and Mt Fisher so far this year (not visiting Rhododendron sites), with trips planned for Bartle Frere, Mount Finnigan and Thornton Peak in May to August. The 'dry season' has turned out to be 'wet' with the Australian Tropical Herbarium staff enduring very soggy conditions on the trips this year! Hopefully the dry season will arrive before Henry Hancock and I, representing the Society, participate on the trip to Mt Finnigan scheduled for 5-10 June.
Once completed, the Society will have a close to comprehensive collection of R. viriosum and R. lochiae from known localities, and with cuttings taken from three plants per population, we will be able to compare the variation within and between population, and between the two species.
The cuttings are spread between the shade house at NRG Olinda and my glasshouse; some of the cuttings did not travel well in the mail from Queensland, so back up cuttings will be taken as soon as material is available.
To read more download the newsletter below!
LATEST NEWSLETTERS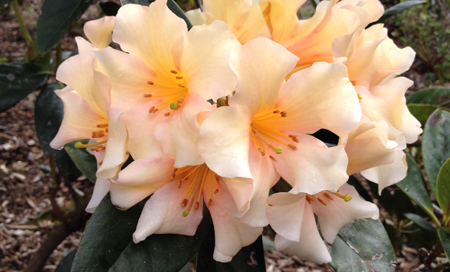 MORE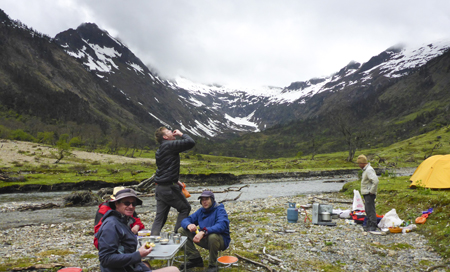 5-7 November 2020, Upper Burnie, Tasmania