ARS Victoria Newsletter – February 2018
FLOWERING of R. lowii at DRBG
Rhododendron lowii is one of the more peculiar and spectacular of the vireya rhododendrons. It is endemic to northern Sabah (Malaysian Borneo) on Mts Kinabalu, Trus Madi and Alab. Although it can form a small tree or large shrub but it usually occurs as a single stem or cane over 2 m high, at the end of which is the huge umbel of delicately scented yellow to orange flowers. The leaves are peculiar being very thick and large with the mid- rib thick and prominently raised towards the stem but not so in the latter half. The leaf itself is strangely bowl shaped.
It occurs at high elevations (2700-3650 m) often in gullies but also on shrubby rocky ridges. Another species with big heads of somewhat smaller yellow flowers on these Bornean mountains is R. retivenium. It occurs on Mts Kinabalu and Alab, not apparently Trus Madi, but at lower elevations (2000 – 2700 m). The change over zone appears to be quite sharp. Dave Goheen and Frank Mossman of the American Rhododendron Society,
on their expedition to Sabah in 1980 say "At 8,000 ft., only R. retivenium could be seen; at 8,200 ft., we encountered the first plants of R. lowii." (Goheen, D. and Mossman, F. 1983. Rhododendron Collecting on Mt. Kinabalu. Journal American Rhododendron Society 37(1).
We have plants of both species at the DRBG but this may be the first time R. lowii has flowered for us. It is very slow growing here at Olinda.
To read more download the newsletter.
LATEST NEWSLETTERS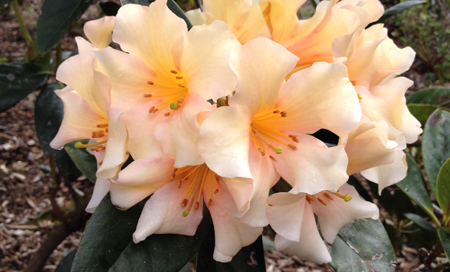 MORE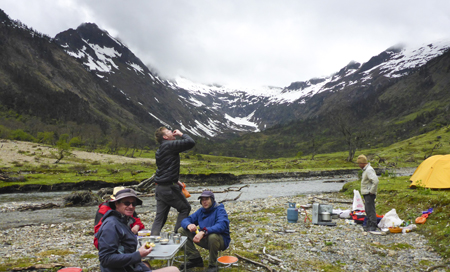 5-7 November 2020, Upper Burnie, Tasmania