ARS Tasmania Newsletter – May 2019
Date:

8th May 2019

author:

Lesley Gillanders
IN MY GARDEN
Autumn in Tasmania can be so colourful from tall trees down to rock garden plants. Our plant of Fothergilla 'Major' at present is only 40cm high but it has a glow as if there is an interior light in it which makes it stand out from the other plants. Nearby Cynoglossom amabile with blue flowers makes a contrast in colour. We saw masses of these on the high plains in China. The yaks create dung heaps and on these Cynoglossom amabile flourished with large patches of blue here and there across the plateau. The only fault with it is the seed heads which cling to anything like socks and trousers that pass by.
Nyssa sylvatica has brilliant red autumn foliage. There is one of the finest specimens beside the dam at Woodbank. The leaves have a shine to them as they turn from green to orange then red with pronounced red veining on the greenish sections.
Ken brought some specimens in for me as I can no longer walk in the garden. Acer 'Autumn Blaze' is a deep blood red which lights up in the sunlight. Among the specimens he brought in was Salvia 'Heatwave Blaze' with typical fragrant foliage. Unfortunately the plant had numerous little black ants in it and I spent a long time cleaning them out before I got bitten by the little beasts. It has fragrant crimson flowers.
To read more download the newsletter
LATEST NEWSLETTERS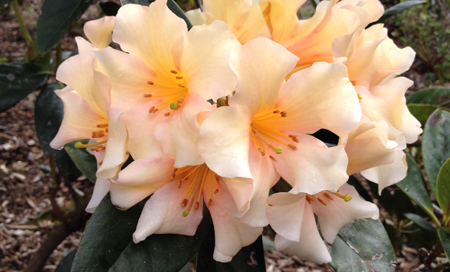 MORE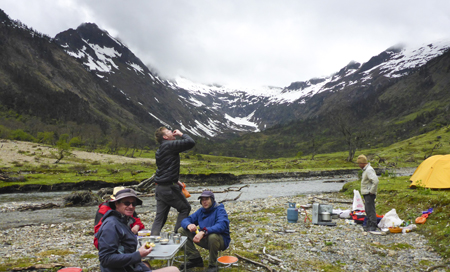 Postponed due to Covid-19 November 2021, Upper Burnie, Tasmania