ARS Tasmania Newsletter – June 2015
IN MY GARDEN by Lesley Gillanders
A few frosty mornings recently curtailed the enthusiasm for an early sojourn in the garden which is looking rather bare now all the autumn leaves have fallen. A few deep blue flowers are lingering on some Salvia patens. These are on small self-sown seedlings from last year and a late flowering Nerine is in full bloom with large heads of flowers in a delightful shade of pink. We cannot find a label so it remains unnamed.
This week Ken has tidied up the last of the old Lilium stems and other perennials. The garden looks much neater now with several barrow loads going onto the heap of rubbish to go through the shredder. He has removed all the rock edging from the front garden beds and replaced them with a synthetic strip we got from Shiploads. Most of the rocks have gone up to making an extension on the rock garden. The tiered beds have been laid out and now we wait on the placement of a little waterfall and pool. This is to be done with a solar powered recycling pump. Then the planting will be undertaken.
To read more download the newsletter below.
LATEST NEWSLETTERS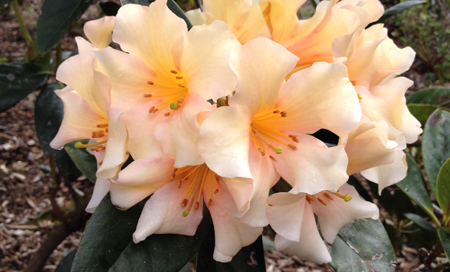 MORE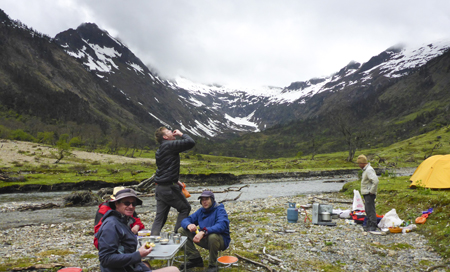 5-7 November 2020, Upper Burnie, Tasmania