ARS Tasmania Newsletter – April 2016
Date:

19th April 2016

author:

Lesley Gillanders
IN MY GARDEN by Lesley Gillanders
We have our first autumn colour but I am not sure if it is an early autumn or are the plants in need of more water due to the continuing dry conditions. Ken spends a lot of time watering. He feels he can give the plants a better dose of water instead of the sprinkler system he has installed.
Autumn Crocus have produced their pretty blooms. C. mathewii is most attractive with white flowers which have a deep blue colour part way up the petals. C.vallicola flowered very early with creamy white pointed petals. C.goulimyi alba was raised from seed but there is a mixed lot of lilac and white flowers. Cochicum illyricum was also early. The flowers opened white, then each petal developed a pleasing colour of mauve pink. A slow walk around the garden today was rewarded with seeing, in the rock garden, an attractive plant with yellow flowers the size of a 20cent coin. It is Linum arboreum. Nearby was a plant of Campanula 'Warley White' with lovely glistening double flowers. Ken tried for years to obtain Daphne aurantiaca and at last received some cuttings from a friend. He now has 3 plants in the rock garden. One has a bright yellow flower open with the promise of more to come. Another special Daphne is D. jezoensis which is covered in yellow buds. Oxalis massoniana is a pretty orange ball of colour. It has not spread everywhere like some of the other species.
To read the rest of this article see the newsletter.
LATEST NEWSLETTERS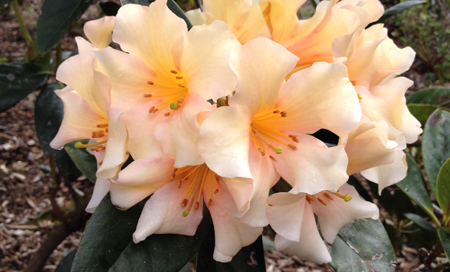 MORE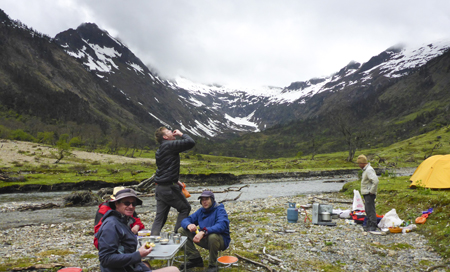 5-7 November 2020, Upper Burnie, Tasmania