ARS Southern Tasmania Newsletter – August 2017
Date:

31st July 2017

author:

Lesley Gillanders
IN MY GARDEN
Now we are mid winter and look forward to the promise of spring with forthcoming flowers and new foliage on the trees, which will brighten the garden as it wakes up after its winter sleep. The bright golden flowers of Eranthus hyemale appeared in early July. They were a good combination of colour with Cyclamen coum and Cyclamen persicum. C.coum has charming little flowers coloured in white, pink and carmine pink with a deep carmine pink on its nose. Under the two Prunus 'Mt Fuji' at the back of the house, Ken has planted a few Cyclamen hederifolium and Cyclamen coum. Now we have discouraged the blackbirds with hanging computer discs which flash as they move, the corms are not being uprooted and they have multiplied and fill the beds with hundreds of their attractive leaves.
Cyclamen coum are producing their flowers in several spots throughout the garden. Cyclamen persicum has produced some early blooms of white with red noses in a spot near the greenhouse. Another group of pink ones in the garden under the Paulownia have not appeared yet. Tecophilia cyanocrocus are flowering well in tubs near the warm wall of the house. This brilliant blue flowered bulb from Chile was thought to be extinct but a few were discovered some years ago in a valley there. They are protected and now increasing. There was a campaign to re introduce more bulbs from several Botanic Gardens, so they are well established now.
To read more download the newsletter!!
LATEST NEWSLETTERS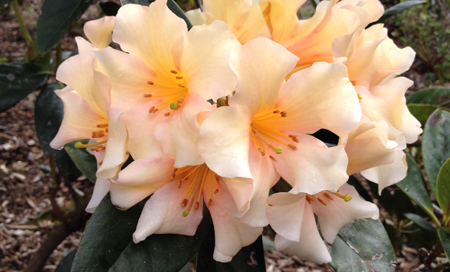 MORE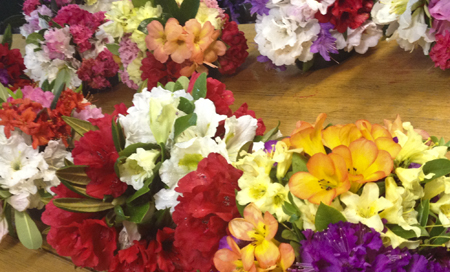 Saturday 26th October 10am -4pm, Dandenong Ranges Botanic Gardens The Georgian Road, Olinda, Vic 3788