ARS South Australia Newsletter – August 2017
Date:

6th August 2017

author:

Bill Voigt
THE MONTH AHEAD
After an unusually dry start to winter we are now experiencing a much wetter phase, so much so that there may be some low-lying areas that have become waterlogged. The first blossom trees to show their colour are the flowering almonds and Prunus mume, the flowering apricot. This small tree is often grown as a standard, with a weeping habit, it is a very welcome sight during the dreary days of July/August. Unfortunately, wet weather shortens the life of the flowers. The flowering quince, usually known as Japonica, blooms for a very long time and is not so affected by the weather conditions. As well as the more common red, there are white, pink and even double forms. Japonicas are very useful as a screen to hide untidy fences or sheds, especially when espaliered.
August is the month for the Taiwan cherry, campanulata to show its bell shaped rose-red flowers.
Camellias are making a great display now. The "Czar", an old hardy favourite is carmine red with prominent stamens. Very similar, but lighter in colour is "Lady Clare". An outstanding camellia is "Tom Knudsen" a formal double to informal shape of dark red with deeper veining. Some species camellias make lovely container plants. "Salicifolia" has small white single flowers and long green leaves. "Lutchuensis" has single sweetly scented white flowers with bronze new foliage.
To read more of this and other interesting article download the newsletter.
LATEST NEWSLETTERS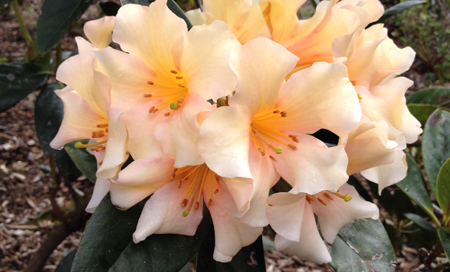 MORE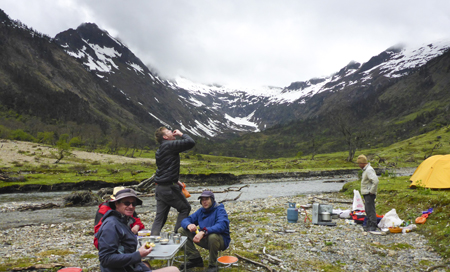 5-7 November 2020, Upper Burnie, Tasmania