ARS Emu Valley Newsletter – September 2018
Date:

5th September 2018

author:

Maurie Kuscph
RHODODENDRON FAUCIUM
Many of the species in Subsection Thomsonia have beautiful peeling bark and reddish flowers; R. faucium is a recently introduced species from Tibet and fits this description.
Found growing in forest margins and rocky areas where it can grow from 1.5 to 6 metres, with leaves that are oblanceolate and retained for 2-3 years, the upper surface is glabrous, with a few scattered hairs along the midrib on the underside. The flower trusses are compact and maybe pink or white tinged pink and comprise 10-12 flowers.
Some confusion surrounds the collecting of R. faucium and its association with R. hylaeum and R. subansiriense so, at the moment R. faucium remains a species in its own right by some authorities while others have relegated it to synonymous status with R. hylaeum. This means that R. faucium and R. hylaeum could be one and the same plant.
We only have a few plants growing of this interesting species from Tibet, but if you would like to walk to the 'top of the world' these can be seen on the right hand side of the top road opposite the beautifully red flowered Rhododendron ramsdenianum.
To read more download the newsletter.
LATEST NEWSLETTERS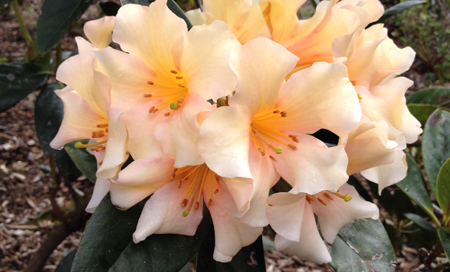 MORE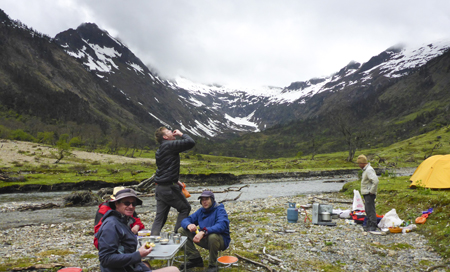 5-7 November 2020, Upper Burnie, Tasmania