ARS CONVENTION 2013
Date:

22nd January 2016

tags:

events
ARS National Convention in South Australia
The highlight of the year was the ARS National Convention held in South Australia in October 2012 ... a great success. Steve Hootman as speaker proved to be a tremendous drawcard and the associated social functions were enjoyed by all including our interstate and overseas guests. A special part of the AGM (held concurrently), was the award of life membership to both Tania and Chris Thomas. The South Australian Branch of the Australian Rhododendron Society is hosting a weekend of garden pleasure and enjoyment with fellow enthusiasts  from Friday 18th October to Sunday 20th October 2013 .
Schedule of Convention
Mr Steven E Hootman will be the keynote speaker at the conference dinner.
Steve Hootman is the Executive Director & Curator of the Rhododendron Species Botanical Garden in Federal Way, Washington where he is responsible for development, maintenance and integrity of world class rhododendron and a companion plant collection. He has participated in or led over one dozen expeditions into the remote regions of Asia looking for rare and new taxa of rhododendrons and other plants and is considered one of the world authorities on the genus. He is also an active collector, authority and promoter of related genera in the Ericaceae including genera such as Vaccinium, Agapetes and Gaultheria.
Steve's visit to Adelaide is wholly sponsored by the SA Branch of the Society, his speech is part of our Society's annual Grant Memorial Lecture.
Friends of Rhododendron Society members are invited and are most welcome.
http://www.sarhodo.org.au/activities/2013_ars_convention
Friday 18th October
2.45pm – Meeting of National Council Officers and delegates at "Wensleydale"
6.00pm – Light evening meal for National Council Officers and Delegates and their partners at "Locavore" restaurant
Saturday 19th October
10.00am – Garden visit to "Wensleydale"
Morning tea provided
12.30pm – Boxed Lunch at "Wensleydale"
2.00pm – Garden visit to "Richwyn"
Afternoon tea provided
6.30pm –Convention dinner, AGM and Grant Memorial Lecture at "The Coach House", The Grand Mercure Mt Lofty House
Sunday 20th October
10.00am - Garden visit to "Cherry Trees"
12.30pm – Lunch and garden visit at "St Vigeans"
Convention concludes.
Optional afternoon visit to Rhododendron Gully, Mt Lofty Botanic Garden
LATEST NEWSLETTERS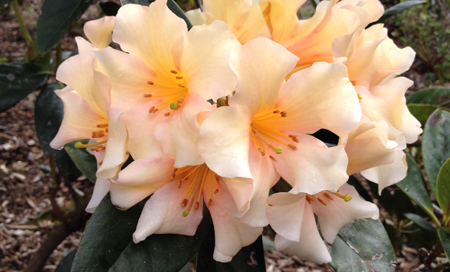 MORE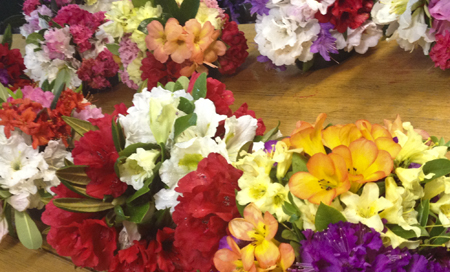 Saturday 26th October 10am -4pm, Dandenong Ranges Botanic Gardens The Georgian Road, Olinda, Vic 3788