ARS CONVENTION 2012
Date:

22nd January 2012

tags:

events
ARS National Convention at Emu Valley Rhododendron Gardens in Burnie, Tasmania
October 19th to 21st , 2012.
Programme
Friday 19th October
3 pm At EVRG National Council meeting at EVRG followed by a light meal .
Saturday 20th October
9 am Meet at EVRG to be met by Curator Maurie Kupsch & EVRG Chair Terry Shadbolt for garden inspection and updating on garden progress; including Morning Tea.
12 midday Lunch at EVRG.
1 pm depart by car for inspection of the Ivan Johnston's rhododendron garden at 13 Ritchie Street in Waratah, then onto Philosopher Falls.
6 for 6.30 pm AGM, followed by informal dinner at EVRG. Presentation ARS representatives North Queensland vireya expedition. Screening of newly released 20 min. EVRG DVD.
Sunday 21st October
10 am Arrive at Ray & Ethel Tavner's vireya nursery /garden at 71 Allens Road, off South Rd, Ulverstone.
12.00am Arrive at the Tasmanian Arboretum, Eugenana near Devonport, to be met by Chairman, Phil Parsons. Briefing & inspection and BBQ lunch.
LATEST NEWSLETTERS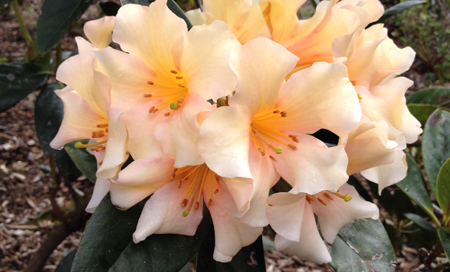 MORE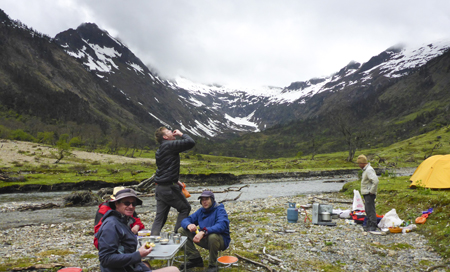 5-7 November 2020, Upper Burnie, Tasmania