2008 The Rhododendron
Gardeners always tend to talk quite a lot about the weather. In many parts of Australia over the last few years we feel we've had plenty of reason to complain about it. In our garden we lost more rhododendrons during last summer and the first part of autumn than in any previous year, and perhaps many other members had a similar experience. At least we haven't had to confront the scourge of Phytophora ramorum, which has been causing gardeners such heartache over the loss of rhododendrons and other woody plants in the northern hemisphere.
As the old saying goes: "where there's life there's hope", and most of us go on replanting. Optimism about new acquisitions confronting the frustration of losing old favourites. Or maybe just replacing lost favourites providing we can locate a source from which they can be obtained. Still persevering, and enjoying rhododendrons when to most others they are an unfashionable – and impractical – choice for Australian gardens.
Many of us have the view that even if there may be an element of truth in the majority feeling about "mainstream" rhododendrons, for locations where "climate change" is making conditions ever tougher for cooler climate plants intolerant of long dry periods, vireyas ought to be regarded much more favourably on practical grounds. We already know that they are very decorative plants!...
CONTENTS
Editorial · Barry Stagoll................................................................................3
President's Report · Kaye Hagan................................................................5
Around the Society's Branches...................................................................7
Botryosphaeria on Vireya Rhododendrons · Andrew Rouse.............15
In Search of Reason · Murray McAlister.................................................19
Annapurna Mountains, Nepal · Ian Chalk..............................................24
Yunnan … Botanical Wonderland · Gay & Barry Stagoll....................30
Vireyas in Singapore – Progress Report · Neil Puddey.........................40
Lacewing Trials at Mount Loft Botanic Gardens · Robert Hatcher....42
Mellow Yellow · Richard Francis.................................................................44
Vale – Essie Huxley · Southern Tasmanian Branch................................48
Rhododendrons in South Australia · Chris Thomas...............................47
New Registrations 2007–2008 · Ken Gillanders.......................................52
Branch Information........................................................................................56
LATEST NEWSLETTERS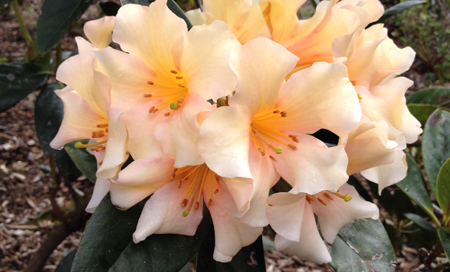 MORE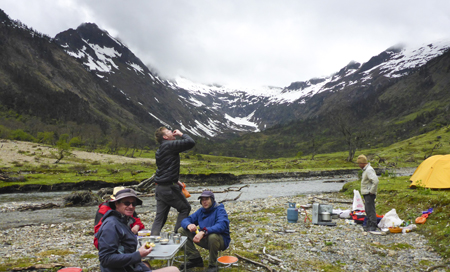 5-7 November 2020, Upper Burnie, Tasmania